OUR CARE FOCUSES ON THE BODY'S STRUCTURE AND FUNCTION, AND HOW THIS RELATIONSHIP AFFECTS HEALTH.
Furthermore, our Doctors correct Subluxation Complexes with manual or Activator Methods®.
In addition, these chiropractic adjustments restore proper motion of the joints and muscles and optimize nervous system control.
A properly functioning nervous system is essential for a healthy body.
CHIROPRACTIC CARE TREATS AND PREVENTS INJURY.
For instance, adjustments decrease pain and spasm, increase motion and circulation, and promote healing and performance.
Similarly, it is also beneficial as wellness care, to improve health and the body's natural ability to resist disease and injury.
HAYNES CHIROPRACTIC'S CARE IS COMPREHENSIVE.
Moreover, Dr. Haynes incorporates a variety of specialty techniques with your chiropractic adjustments.
Teaching his patients stretches, exercises, and lifestyle improvements to further the benefits of our care.
He offers unequaled treatments for disc injuries, peripheral nerve entrapments, headaches, neck and back pain, and other conditions.
His goal is to relieve your pain, restore your function, prevent a recurrence, and create a healthier and more active you!
OUR SERVICES ARE PERSONALIZED, AFFORDABLE AND AN ESSENTIAL PART OF YOUR HEALTHCARE.
We customize our treatments to fit your needs.
Our services are a covered benefit with most insurance plans. We welcome the opportunity to work with you and your other doctors.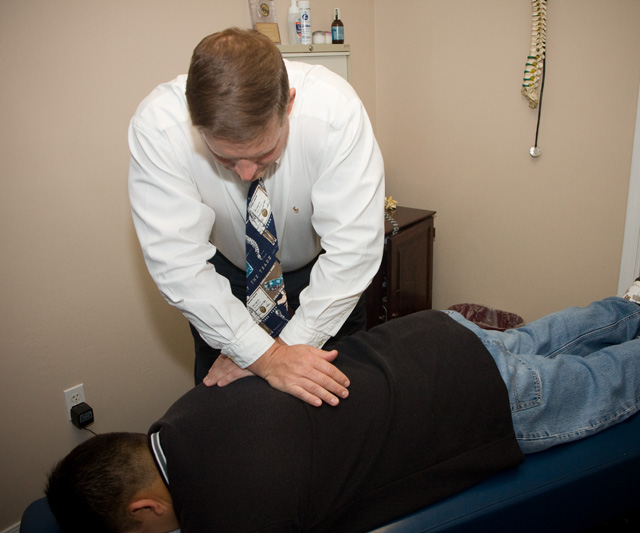 There are questions and people are worried.
We want you to know that we are prepared for you and your family.
For the protection of our customers and our employees, we've followed the guidance of the W.H.O. and the I.C.C. and their directions to business owners.
As a result, we have disinfected all surfaces and implemented recommended strategies to keep safe distances between all customers and employees to prevent any transmission.
Similarly, our team is on top of the most current information available to businesses.
In conclusion, we are open for business.
Please feel free to contact us with any questions about your health at 661-322-2875